Scales and Forked Tongues: Snakes of Singapore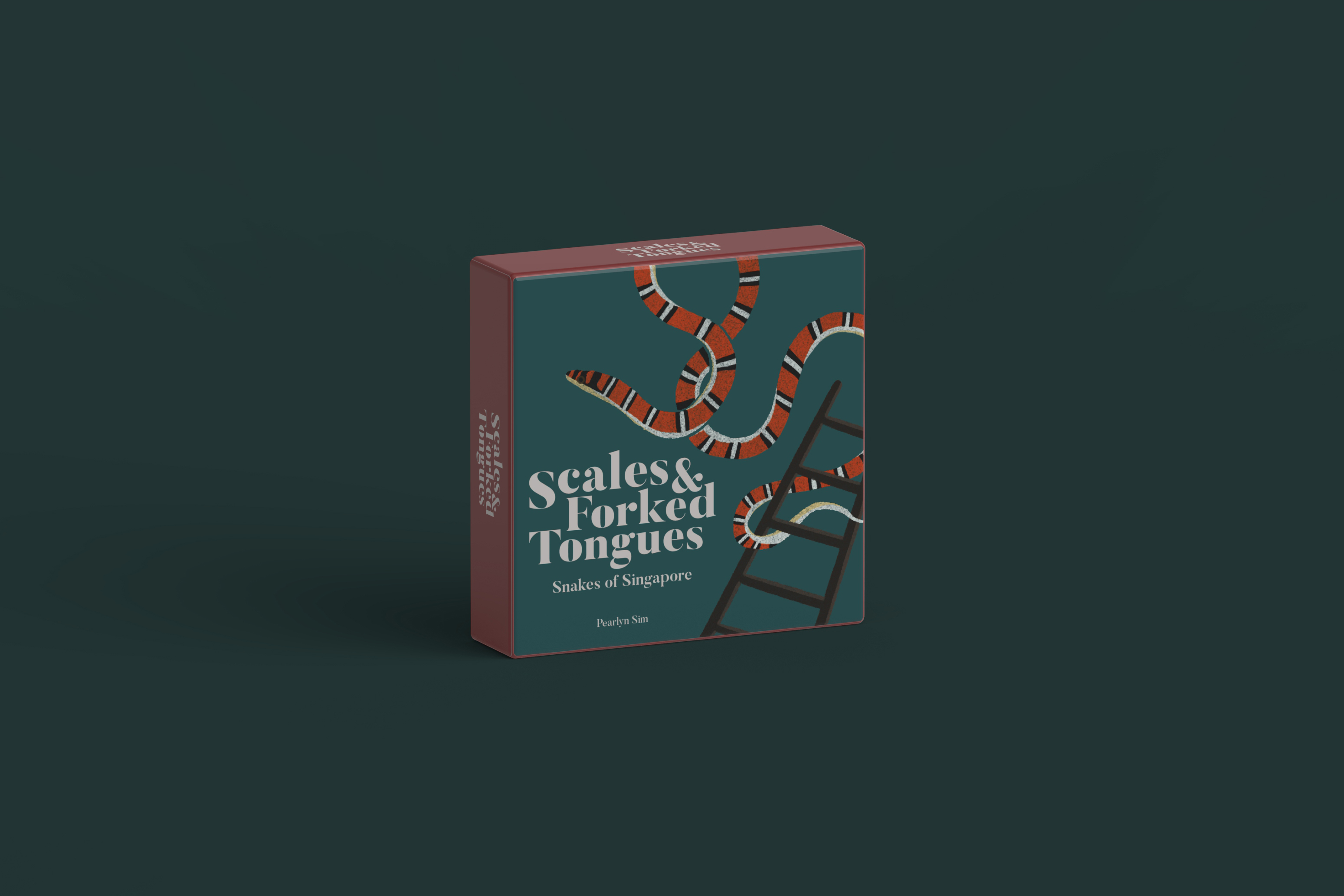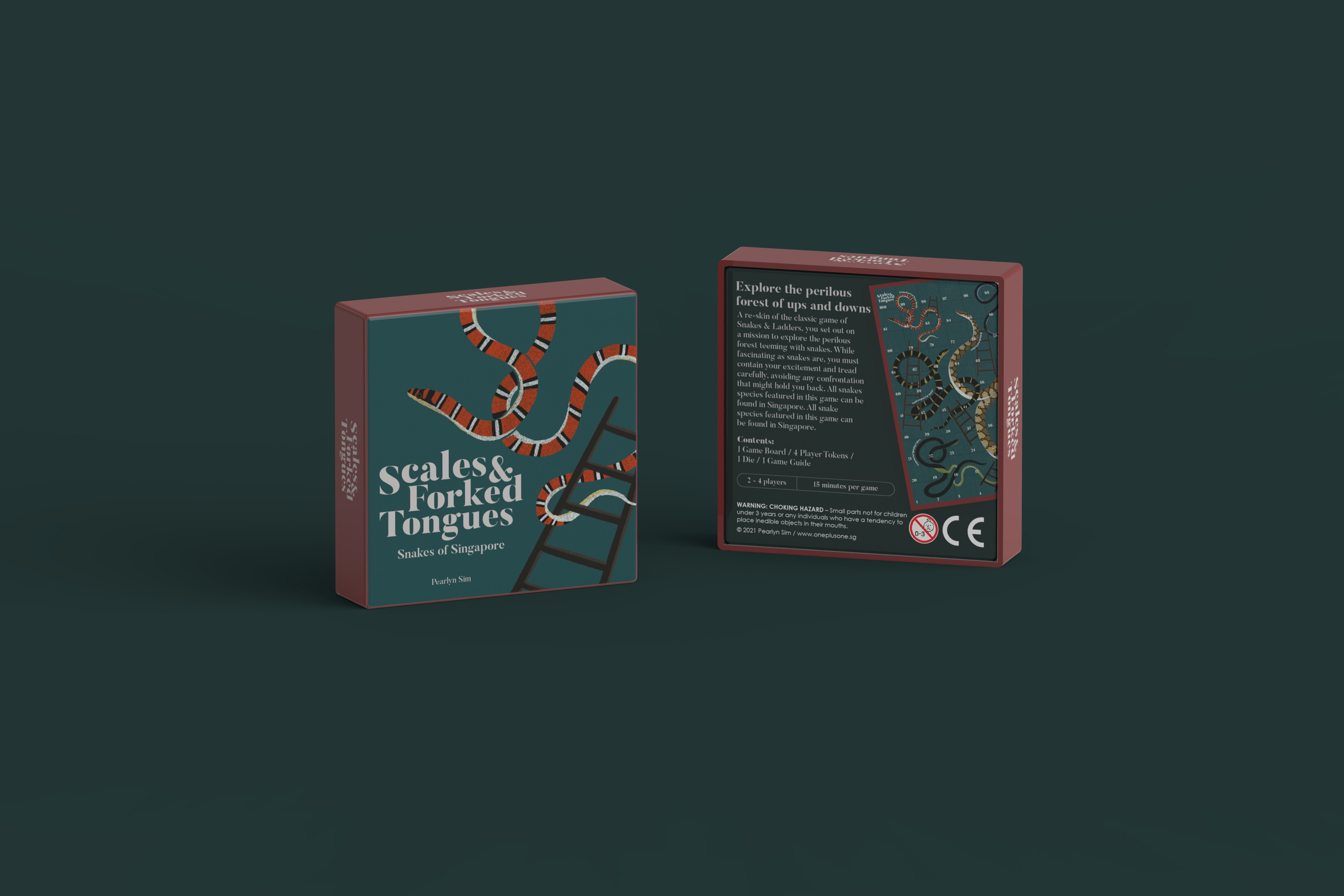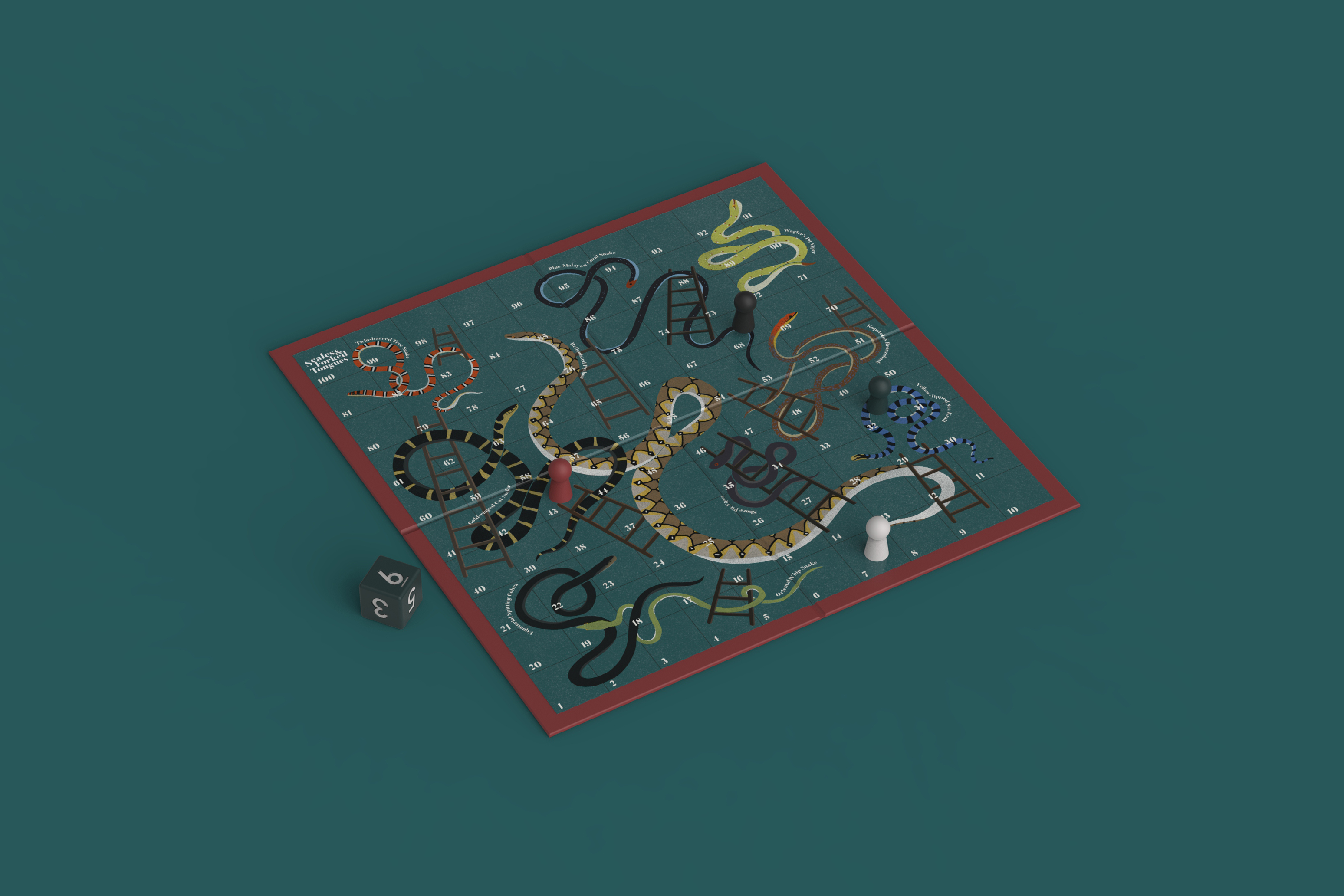 Overview:
Scales and Forked Tongues is a re-skin of the classic game of Snakes and Ladders. You set out on a mission to explore the perilous forest teeming with snakes. While fascinating as snakes are, you must contain your excitement and tread carefully, avoiding any confrontation that might hold you back. All snakes species featured in this game can be found in Singapore.
Snakes featured:
Twin-barred Tree Snake / Wagler's Pit Viper / Shore Pit Viper / Reticulated Python / Blue Malayan Coral Snake / Gold-ringed Cat Snake / Yellow-lipped Sea Krait / Equatorial Spitting Cobra / Oriental Whip Snake / Kopstein's Bronzeback
How to play:
The rules for snakes and ladders are pretty simple. Each player rolls a die and moves forward according to the number rolled. When the player land on the bottom of the ladder, they may take a fast pass up to the top ahead of other players. Similarly, landing on the head of the snake brings you down to its tail.
Contents:
1 Game Board / 4 Player Tokens / 1 Die
Game Time:
15 minutes per game

Download
Click download now to get access to the following files:
Scales and Forked Tongues_v2.pdf
18 MB